The world's first and only logistics hub that has obtained Singapore and European patents for its innovative integrated depot design.
Cogent Logistics Hub @ 1 Buroh Crescent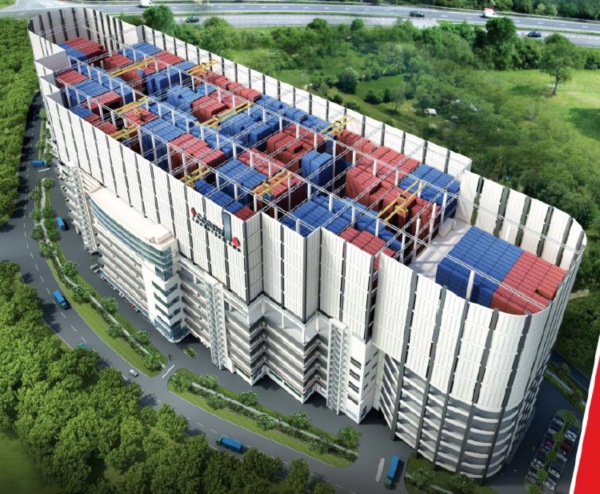 Achieve Economies of Scale with large single floor plate of approx 280,000 sqft (can be partitioned to a min of 20,000 sqft depending on usage).

High number of dock levelers with an average of 15 dock levelers per 100,000 sqft.

2 independent vehicular ramps for warehouse and sky depot.

Purpose-built to store NEA controlled (chemicals & hazardous materials), flammable materials, project cargoes & general cargoes.
Logistics Hub with Integrated Depot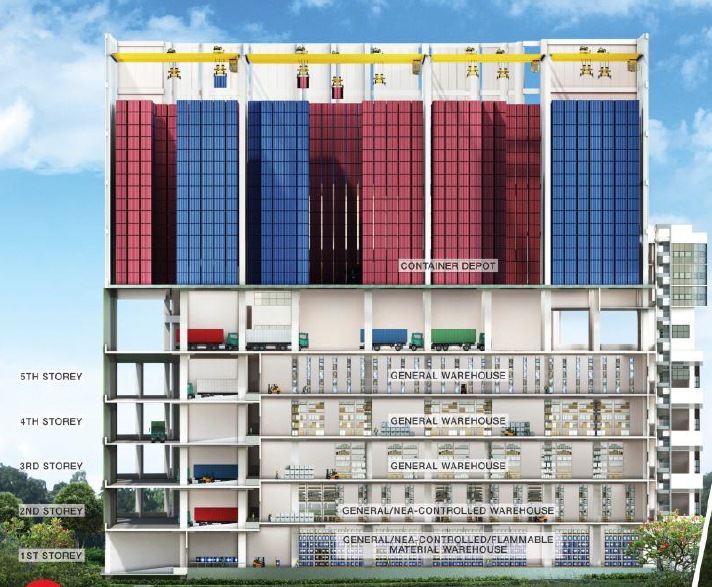 Shipping containers at your door step.

Save 1 transport trip per cycle using the shipping lines in the integrated depot.

Improved work efficiency, productivity and readiness with containers stored within the same hub.

Eliminate long transport time taken to collect & return containers to conventional depot.

Eliminate long waiting time and long queue at conventional depot.

Faster response time to urgent import/export requests.

Easy retrieval of shipping containers.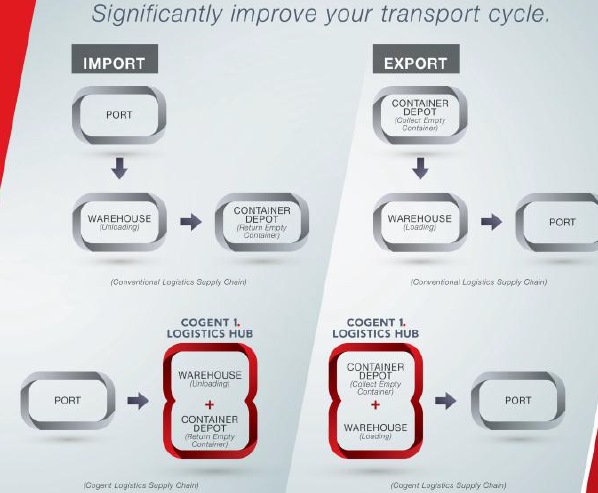 Cogent 1 Logistics Hub location
Address: 1 Buroh Crescent

Within 3.5km to Jurong Port and Jurong Island

Less than 30 minutes drive to Pasir Panjang Terminal

Close Proximity to future Tuas Mega Port and Pasir Panjang future developments

Instant access to AYE, Jalan Buroh and Pioneer Road

Cogent 1 Logistics Hub Floor Plan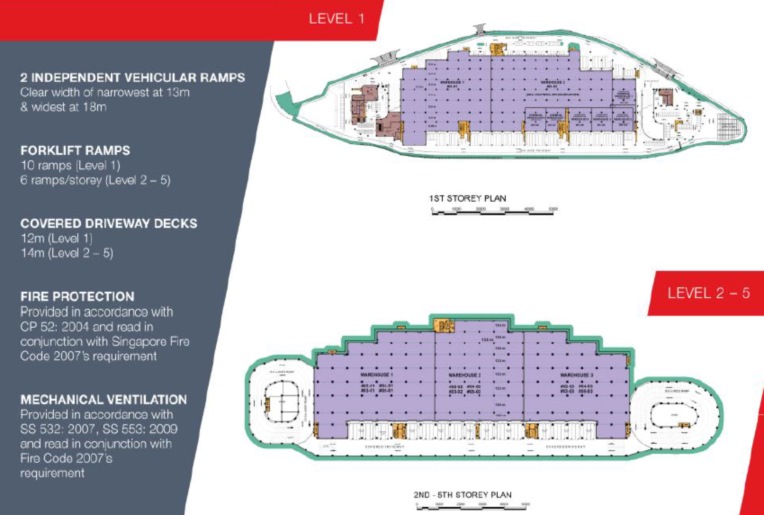 Ground Floor
Approximate floor area : 264,800 (without parking bay) –> Subdivisible

Usage : General warehouse, NEA-controlled warehouse (chemical & dangerous goods)

Flammable Material Warehouse (Floor loading 25kN/m2)

Floor loading capacity : 75 kN/m2 (for general warehouse & NEA-controlled warehouse)

Ceiling height : 9m
Upper floor (2nd – 5th storey)
Approximate floor area : 250,700 (without parking bay) –> Subdivisible (min 20,000 sft)

Usage : General warehouse, NEA-controlled warehouse (chemical & dangerous goods)

Floor loading capacity : 20 kN/m2

Ceiling height : 8.5m
For more information on warehouse rental rates, availability and other specifications, please call 65-82001937 or email us at dialogue@warehouserentalsingapore.com