Approved FREEHOLD Food Factory For Sale
⭐Food Concept @ Pandan From $17xx psf⭐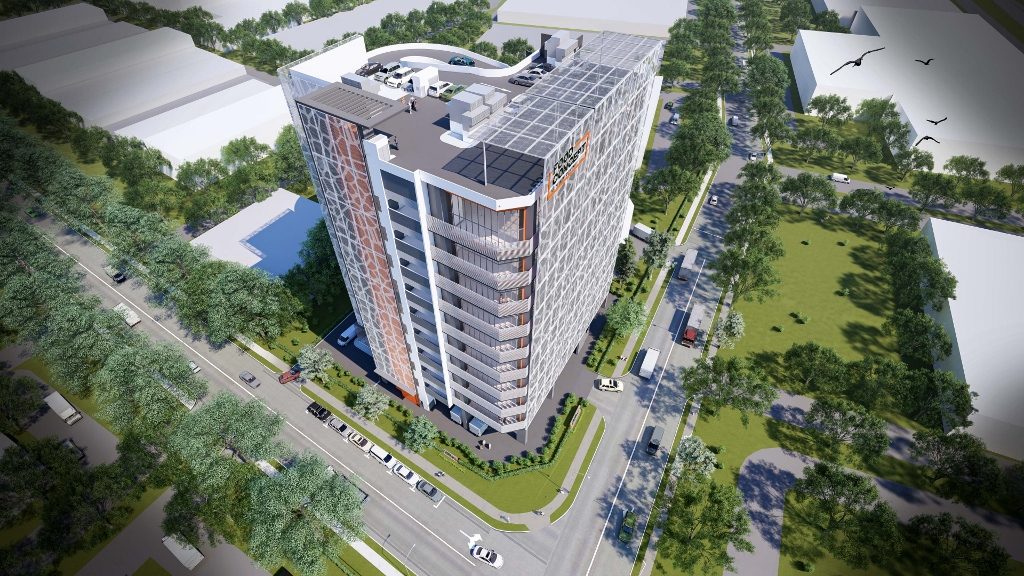 FOOD CONCEPT @ PANDAN is a rare freehold B2 ramp-up food factory suitable for food manufacturing or processing. It comprises of 10-storeys and 38 units in the entire project. It is located in the mature Pandan Food Zone and offers great conveniences and flexibilities for all your food business needs.
Food Concept @ Pandan is a purpose-built for food companies that require central kitchen for catering, processing and manufacturing. All units are equipped with water point, dedicated exhaust shaft, 2 floor traps per unit, and direct loading at door-step for small vans.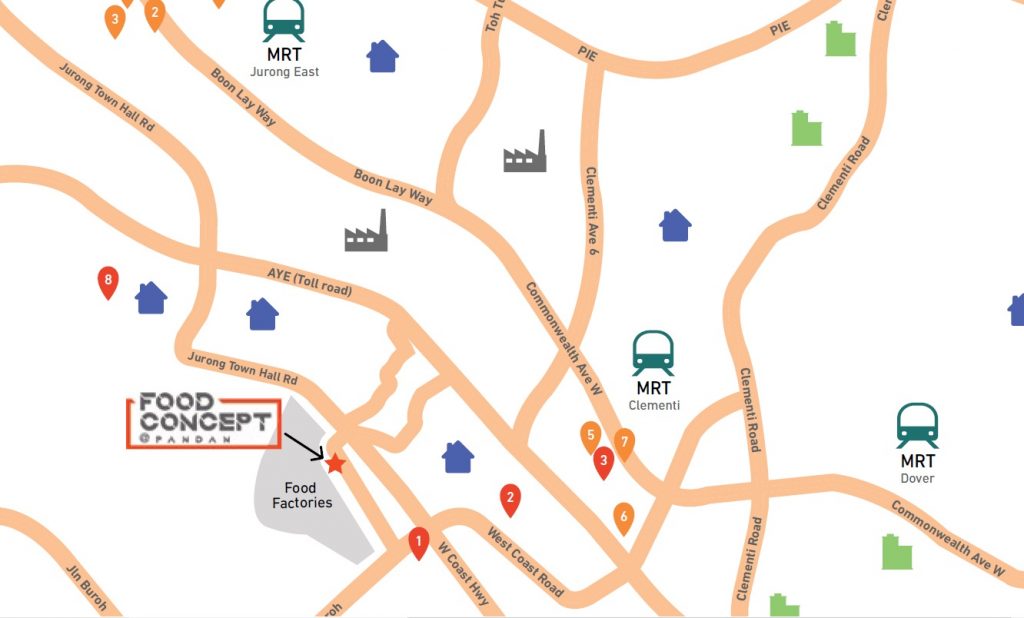 Location : Food Concept @ Pandan is located within Pandan food zone (near West Coast Highway and AYE)
Sizes available : From 1905- 2174 sft (Less than 30 units available for sale now)
Exhaust Shaft : Dedicated exhaust shaft from roof to unit entrance with cap off for tenant's connection.
Loading bay : 2 loading bays on ground floor (small vans can ramp-up to loading area right in-front-of the unit)
Floor Loading : 12.5 kN/m2 (for all units)
Floor to Floor Height
– 1st – 10th storey : 7m
– 2nd – 9th storey : 4.725m
Electrical Supply : 150A 3 phase
Refuse Disposal : Central common refuse chute at 2nd -10th  storey. One designated bin point for each unit
Lifts: 1 service lift and 1 passenger/fire lift
Car Parks : 20 car parks lots on roof-top
Suitable for : Catering, Central kitchen, Food processing and manufacturing.
⭐ Only 11 units left available for sale as of 1st Nov 2019 ⭐
⭐ Latest Update: Cheapest unit at Food Concept @ Pandan Price is $3.67 million or $1769 psf for #6 level unit with a size of 2077 sft ⭐
Food Concept @ Pandan for sale is reasonably priced from $17xx psf with expected rental yield of approximately 2.5 – 2.7%. Pretty decent for a rare freehold food factory located within food zone. Please note that this is also a ramp-up food factory offering convenience of loading at door-step for vans, a rare feature for food factory for sale in Singapore. Most of the food factory in Singapore are flatted units, meaning they are accessible only via cargo lifts which definitely slows down the process flow of delivery of food materials compared to ramp-up food factory.
Food Concept @ Pandan Showflat is located at 239 Pandan Loop and viewing appointment has to be made before hand. Please call official developer appointed sales team at +65 82001937 for exclusive viewing.
Food Concept @ Pandan Location Map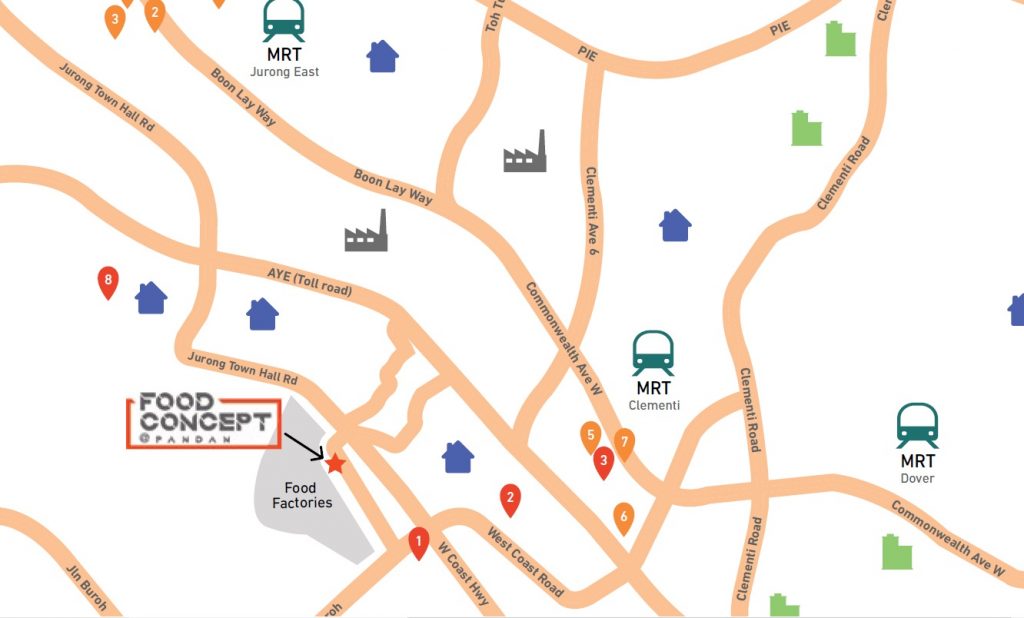 Why Food Concept @ Pandan is a Rare Investment Opportunity ?
1) Rare supply of FREEHOLD tenure for food factory (Most of approved food factory for sale are leasehold).
2) Ideal location that is easily accessible
Surrounded by diverse food factories within Pandan Food Zone. All your food supply chains are your neighbours. Minutes away from the vibrant Jurong Lake District.
Excellent connectivity to all parts of Singapore, especially to the city via West Coast Highway & AYE.
3) Regular unit layout can be tailored to suit various food businesses such as central kitchen, food processing, food packing, cold room, cold storage, food catering, etc.
Ramp-up facility to every floor
Efficient squarish layout to allow design flexibility and usage
Ample parking lots and generous space for loading/unloading in front of unit
No void area (level 2 – 9)
Central refuse disposal chute with individual bin point for each unit
Two entrances/exits for each unit ( Door and roller shutter)
Dedicated exhaust shaft for each unit
Two floor traps per unit
Well ventilated units with large expanse of window wall
High ceiling
Modern and striking building façade
Possibility to merge with adjacent units for larger floor space.
4) Excellent investment opportunity without ABSD and TDSR
Food Concept @ Pandan Site Plan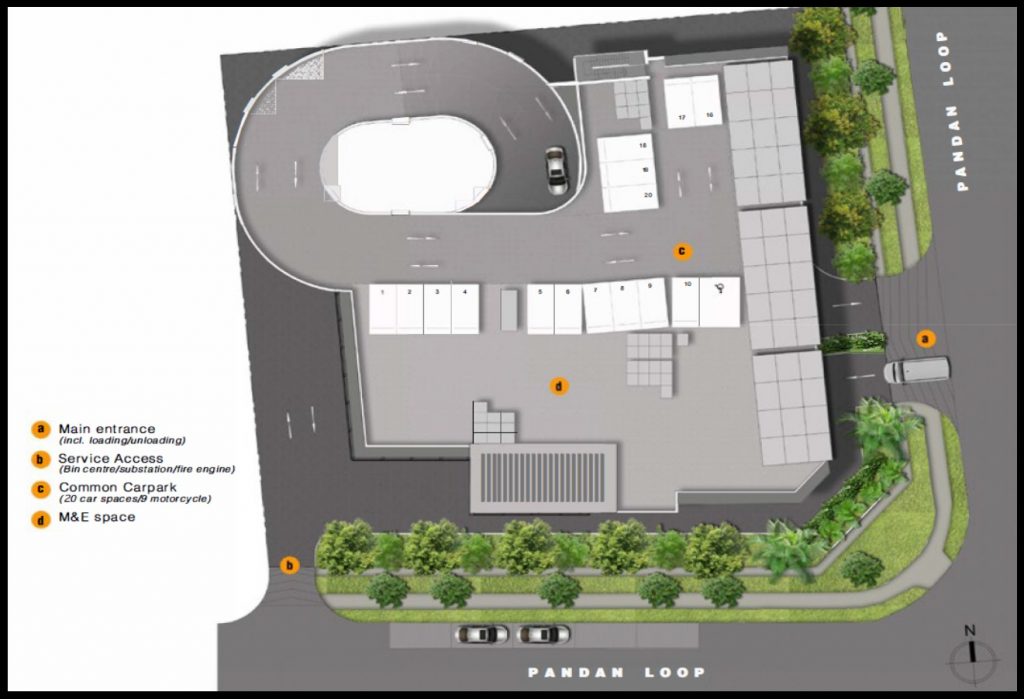 Food Concept @ Pandan Floor Plan in 3D (Top View)
Call Developer Appointed Sales Team @ 82001937 for complete floor plan & showflat viewing.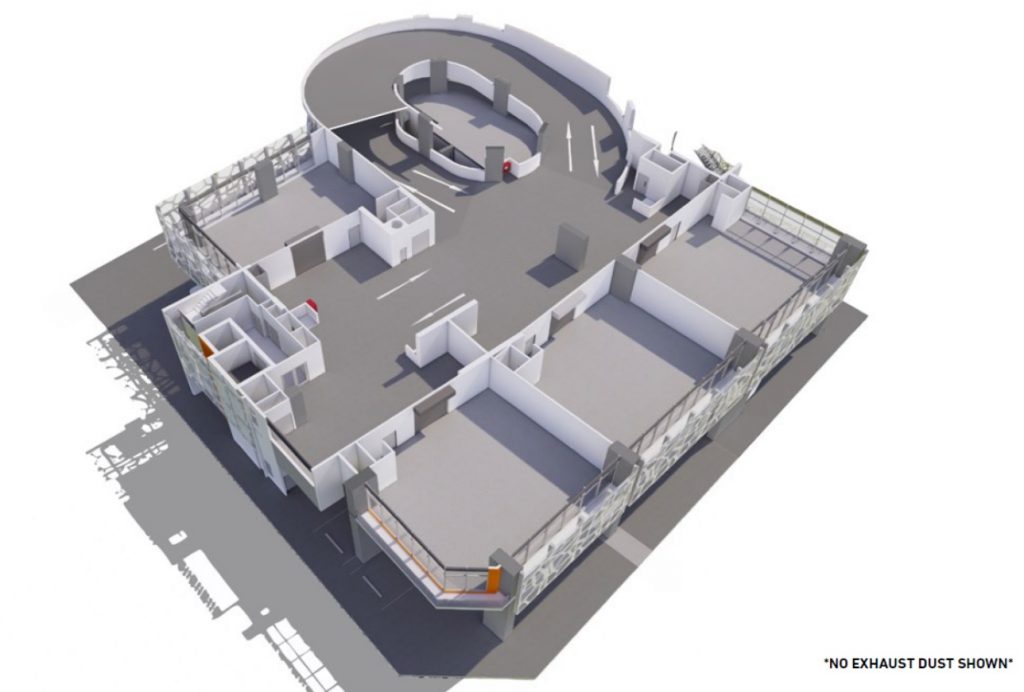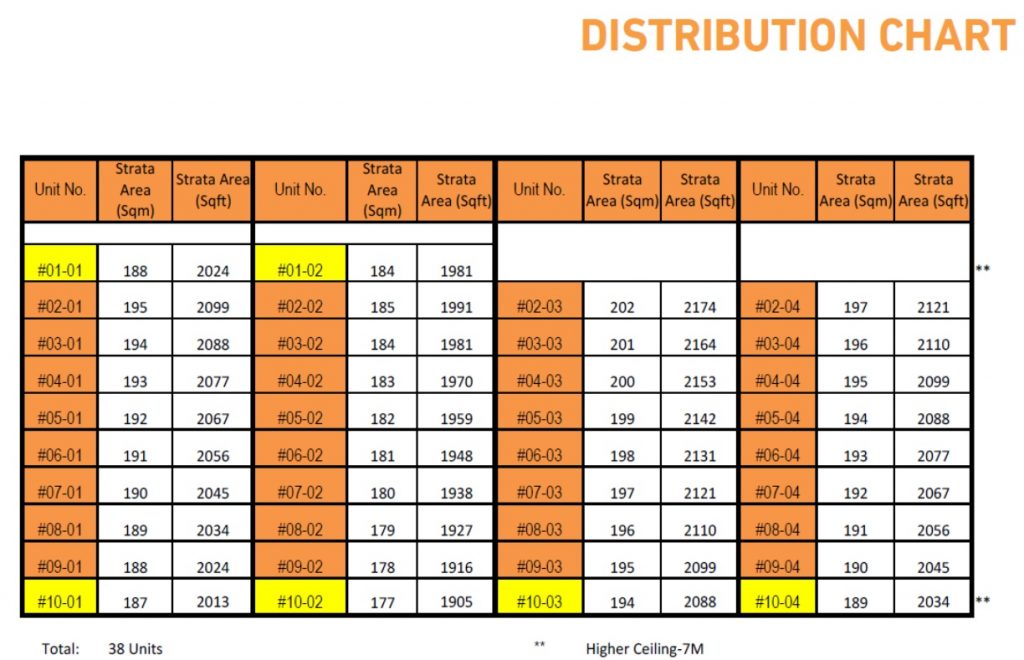 ---