One North is a 200 hectare development located in central Singapore. It plays host to 3 hubs to house key public and private institutes and organizations: Biopolis,  Fusionopolis, and Mediapolis.  Star Vista mall is the first major mall in Buona Vista area. The convenience of One-North MRT station right under Fusionopolis building makes work and play conjugate well together.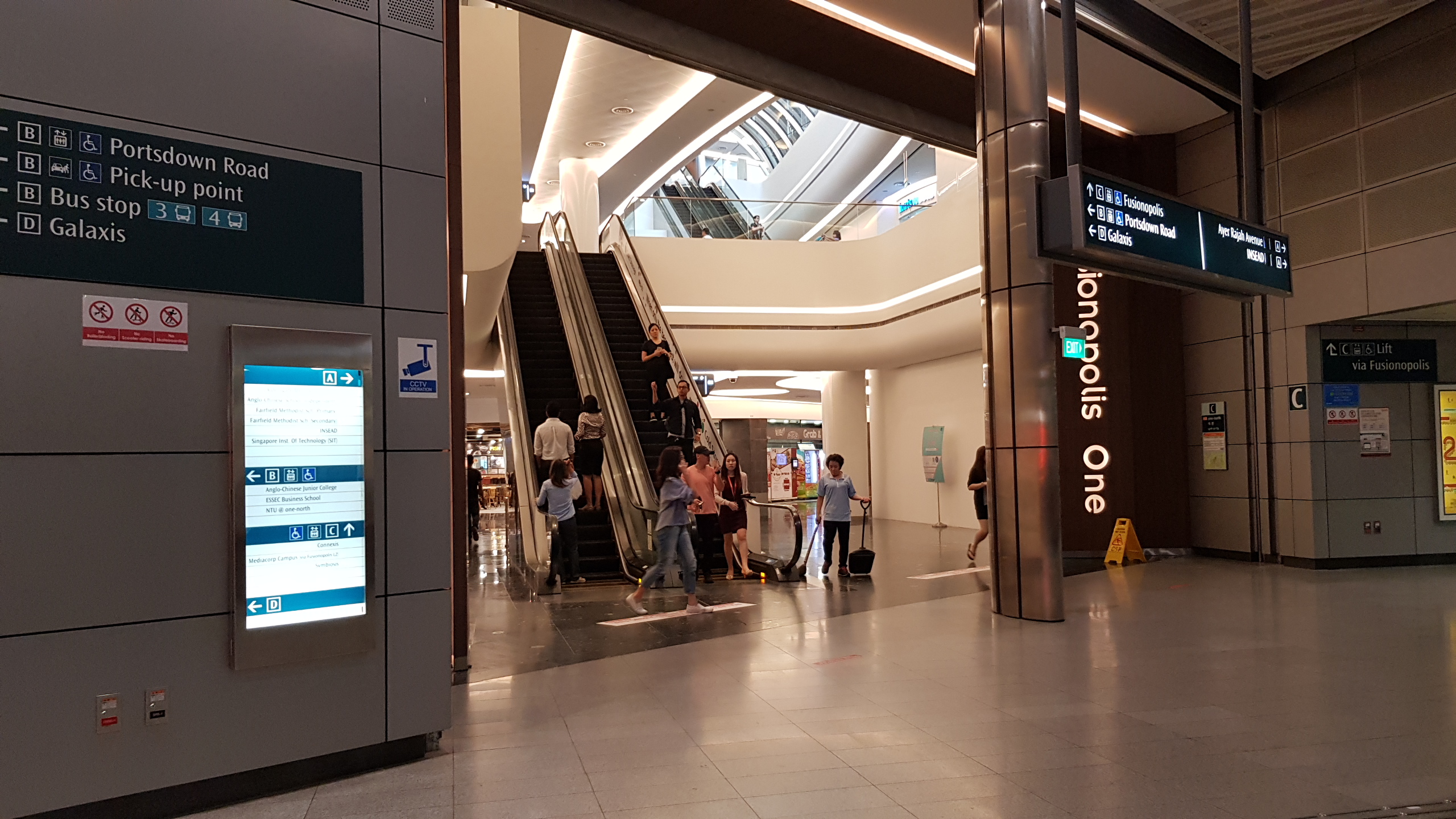 Biopolis provides world class research facilities for Biomedical Sciences. Scientists, technoprenuers and researchers can meet and form partnerships to establish renowned scientific institutions, through in-depth research and graduate training programmes. It also enables researchers to cut costs tremendously by having access state-of-the-art facilities, scientific infrastructure and specialised services.
Fusionopolis is the first integrated work-live-play-learn development in one-north. It supports the development of Infocomms Technology (ICT), Media, Physical Sciences and Engineering.
Mediapolis houses Singapore's media ecosystem from incubation and R&D, to content production, distribution and playout. It is a digital media capital where top quality content will be produced for international markets
Vista Xchange is designated to be the premium business centre, residential and entertainment hub of One North. It houses Rochester Mall, Park Avenue Rochester Hotel, Star Vista mall and Metropolis, which will have two office towers and retail space.

Wessex Estate is home to Singapore's creative community.
The One North development will be done in stages and completed in its entirety in approximately 15 years. The changes toward this area has tremendous investment potential given the area's accessibility, presence of enterprises generating leasing demands, and ultimately capital appreciation.
One North area is close to Blk 71 Ayer Rajah Crescent, INSEAD, SIT, and Science Parks where most of Singapore start-ups and incubators are based at. It is a place where innovations and creativity come together from the bright minds. Networking and opportunities for collaboration are made easy in such a conducive environment where the government, private sector and academics come together to create an innovative solution for the modern era. Several incubators and Venture Capitals are based in this cluster too.
Co-working office and serviced offices have also sprung-up all across Singapore to support start-ups by providing not just a safe work place but nurturing culture of sharing, mentoring and networking.