---
8 Tuas South Lane – 8-storey Warehouse Block 
All levels in this 8-storey warehouse block has been rented out except one last level on the 3rd storey in bare condition with asking rental of $0.70 psf. Please see the site plan for 8 Tuas South Lane below.
Remaining Size available : 51,000 sft (Level 3)
Ceiling Height : 6 m
Loading bay : 6 nos with dock leveler (20/40-footer container accessible)
Cargo Lifts : 3 nos of 5 tonnes (Dimensions: 3.0m (W) x 3.5m (D) x 2.8m (H)
Asking Rental : $0.70 psf
Condition : Must obtain JTC anchor tenant status.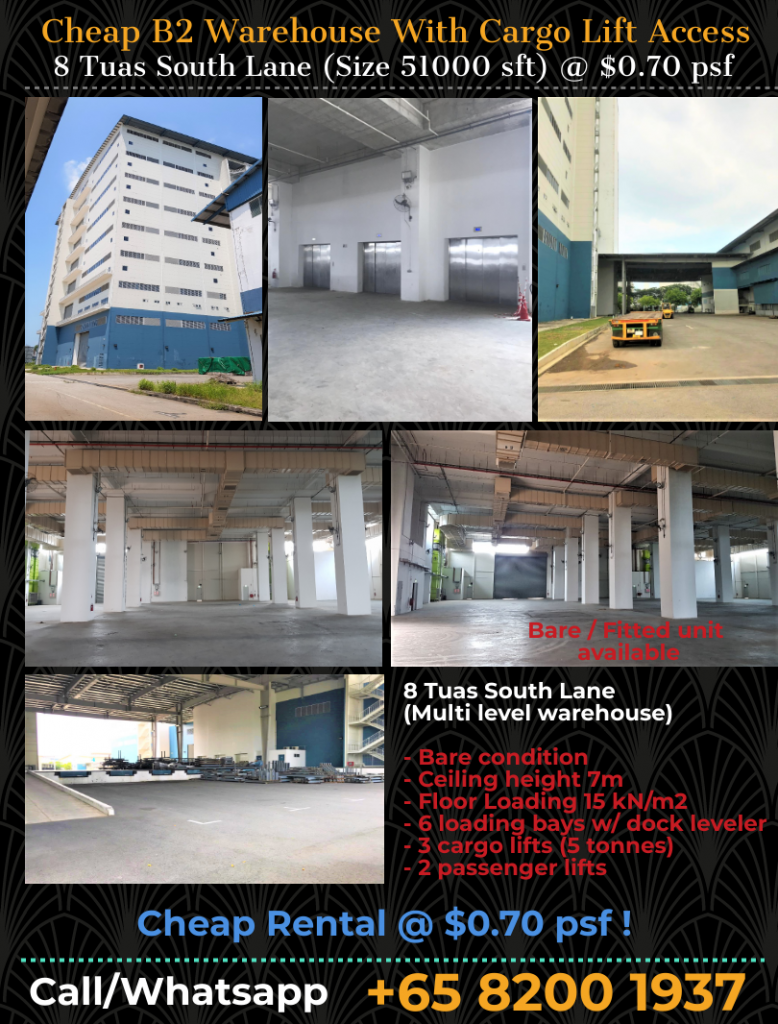 ---
8 Tuas South Lane – Factory Unit 5
Ground Floor Factory for rent is also available at 8 Tuas South Lane (Factory 5 – please see the site plan below). Call the leasing hotline for a more detail information.
Factory Specifications : 

Unit Size           : 60,602 sq ft
Ceiling Height : 15m
Floor Loading  : 20 kN psm
Power Supply 600 Amp 
Direct Access To The Unit
Loading Bay(s) available : 6 units with dock levelers
Asking Rental : $1.60 psf Negotiable (View To Offer)
Condition : JTC Anchor tenant status must be obtained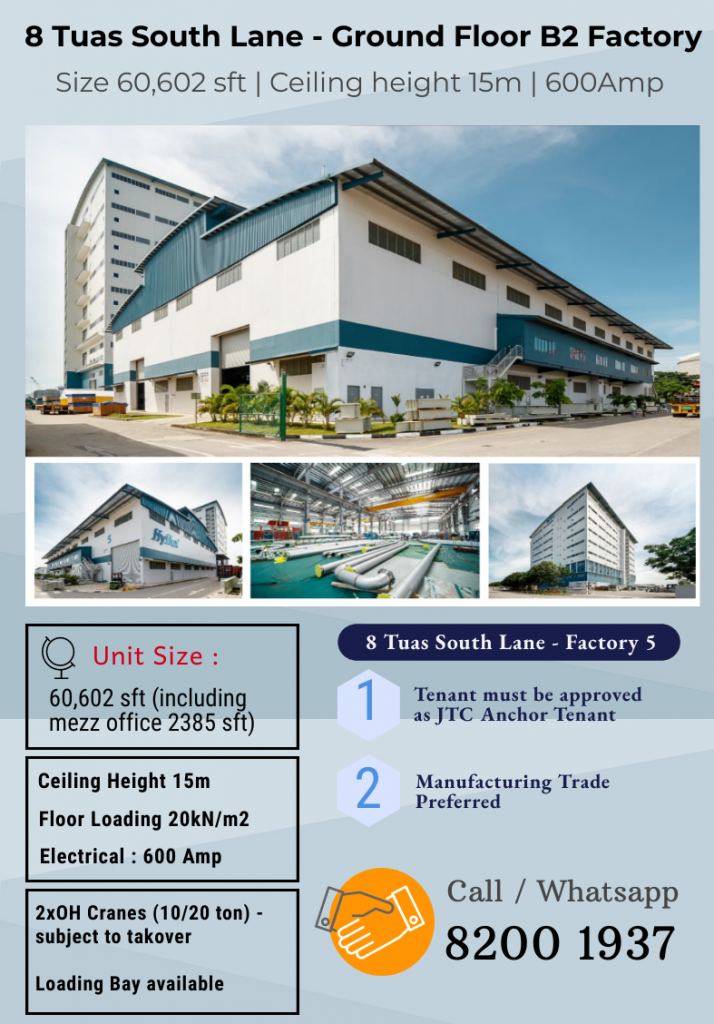 ---
About 8 Tuas South Lane, Singapore (637302)
The subject property is located at the cul-de-sac of Tuas South Lane and is approximately 30km from the city centre at Raffles Place. The surrounding environments generally comprises of industrial developments.
8 Tuas South Lane comprises of 3 single-storey detached factory, 2 single-storey detached factory with mezzanine level, one 8-storey multipurpose building, 1 block of 3-storey and 3 blocks of 4-storey dormitory building.
---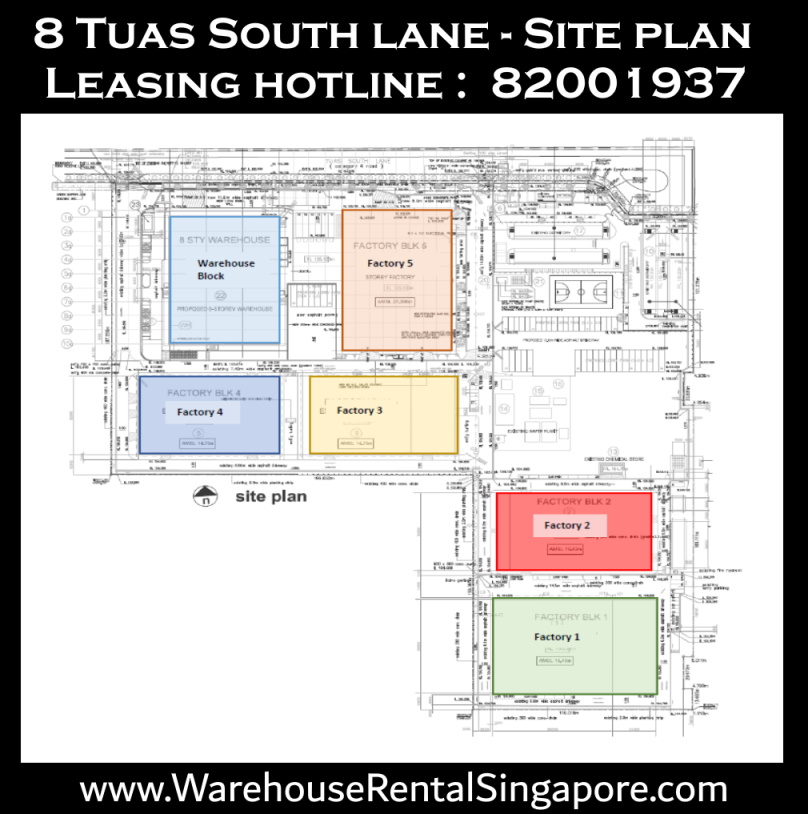 ---